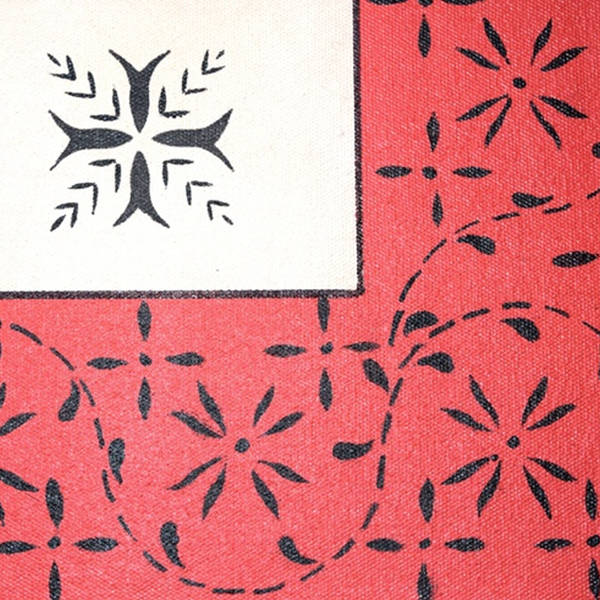 History and the decorative arts merge in my art form. An ingrained appreciation of the art of all the worlds civilizations and especially the early American lifestyle is the core of my being.
My floorcloths are a modern recreation of the classic and historical art form. I strive to provide the viewer with an unforgettable depiction of a truly handcrafted item while showcasing form as well as function. I incorporate a traditional style with custom and modern pattern technique that can be specifically designed for any area in particular. My inventory of handmade floorcloths is filled with a vast array of everything from traditional design to the arrangement of time tested pattern in a contemporary pallet.
I am immersed in providing an ultra-high quality product using only the finest materials available. This combined with my design ingenuity sets me apart from others. The use of modern technique and true hands on approach creates an incredibly durable surface.