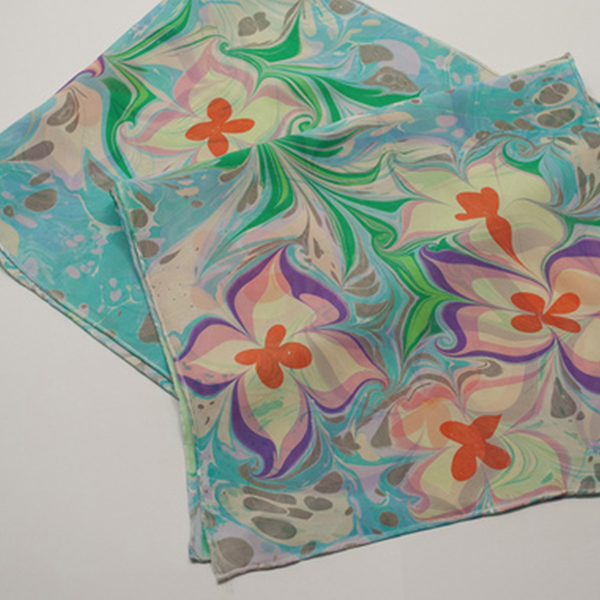 Ebru Richsilk Designs- This is our one of a kind hand marbled silk fashion line. We create floating designs using the Turkish art of ebru and the Japanese art of Suminagashi combined with Arashi Shibori pleating techniques as applied to silk fabric. We use only the highest quality silk and specially developed paints. The designs will never wash out or fade. The art of ebru and Suminagashi have for five centuries intrigued, fascinated and inspired the imagination creating soft, warm colored images, laced with exciting never ending patterns and figured images. The Turkish art of "Ebru "and Japanese "Suminagashi" stand alone as the only art forms that create, design and print images applied on water.
Create Your Own Silk Scarf- When applicable, we can demonstrate as well as offer our onsite art program where participants can watch and are offered the opportunity to create beautiful, high quality silk scarves for themselves.
Kid Friendly! Participants create beautiful, high quality, wearable art.
createyourownsilkscarf.com