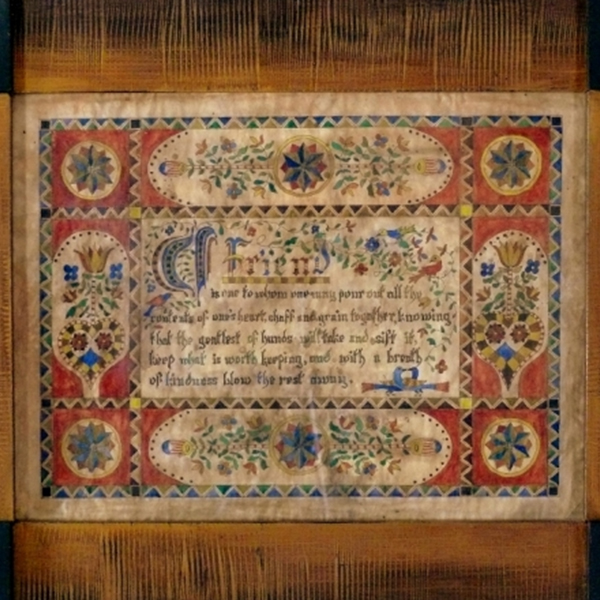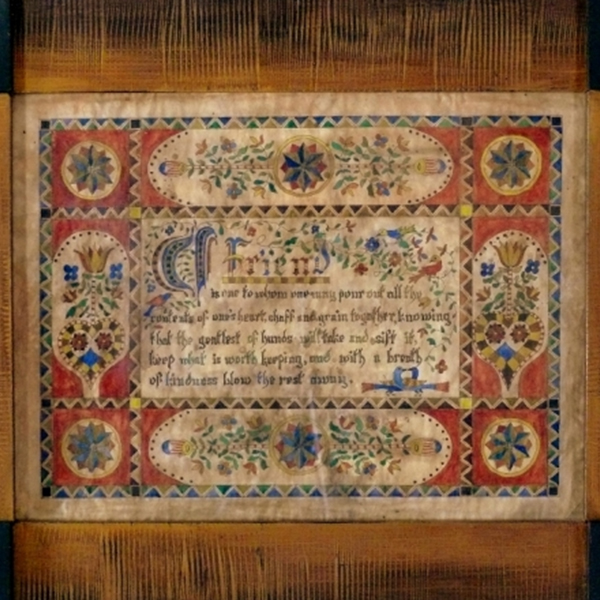 My Fraktur creations come from the passion I feel for this fascinating art form. I gain inspiration through my ongoing research on the history of Fraktur by visiting the archival collections in museums and from studying my extensive collection of reference books.
I take great pleasure in developing each painting as I painstakingly incorporate intricate details into my work. After carefully aging the paper to create a timeworn feeling that is subtle and not intrusive, I use pen and ink and watercolor to complete each Fraktur. I experiment mixing my colors until I achieve the challenge of painting a Fraktur that appears to have aged for two hundred years.
Designing frames that compliment my Fraktur is often as rewarding as painting. Most recently I have enjoyed using antique windows as frames to enhance my work.
When I add phrases to a piece, I enjoy searching for quotations that not only compliment the art, but also inspire the reader, completing my Fraktur in that manner.
Kid Friendly! Learn the history of Fraktur and its importance in tracing family generations while watching a demonstration. Children will receive a printed Fraktur to paint themselves.
susandaulfolkart.com