Legendary autoharp player credited with introducing the instrument to new generations of musicians.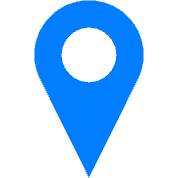 Main Stage | 3pm – 5pm  Saturday, October 6 &
12pm – 2pm  Sunday, October 7
[embedyt] https://www.youtube.com/watch?v=jktfwaUIzsI[/embedyt]
For over five decades, Bryan Bowers has been to the autoharp what Earl Scruggs was to the five-string banjo. He presents instrumental virtuosity combined with warmth, eloquence, expression and professionalism.
Bower's creativity and talent have won inductions into Frets Magazine's First Gallery of the Greats. This distinction put Bowers alongside other luminaries such a Chet Atkins, David Grisman, Stephan Grapelli, Itzhak Perlman, Tony Rice, Rob Wasserman, and Mark O'Connor. He is the first living member inducted into the Autoharp Hall of Fame after Maybelle Carter, Kilby Snow, and Sara Carter.
He has a remarkable ability to connect with an audience with his music and stories; " …what radiates from the instrument under his touch is not flash but warmth and brilliance…You get a good feeling being a member of [the] audience" –Philadelphia Folk Song Society. 
Master of the Autoharp singer/songwriter, and riveting storyteller, Bryan has teamed up with two über pickers, Danny Knicely (world class Virginia mandolinist, guitarist, mandocellist, and Virginia Folklife master) and Geoff Goodhue (New England based singer and multi-instrumentalist) to create American folk and mountain music at its finest.