The Waterford Fair is a great place to bring kids for a day of unplugged fun.
Children 12 and under are FREE with an adult ticket purchase!
Get your Explorer's Passport
Download the Waterford Explorer Passport and bring it to the Fair for a good old fashioned scavenger hunt. Find all six locations, stamp your passport and take it to the information booth to get your explorer's badge. Parents, print the helpful hints here.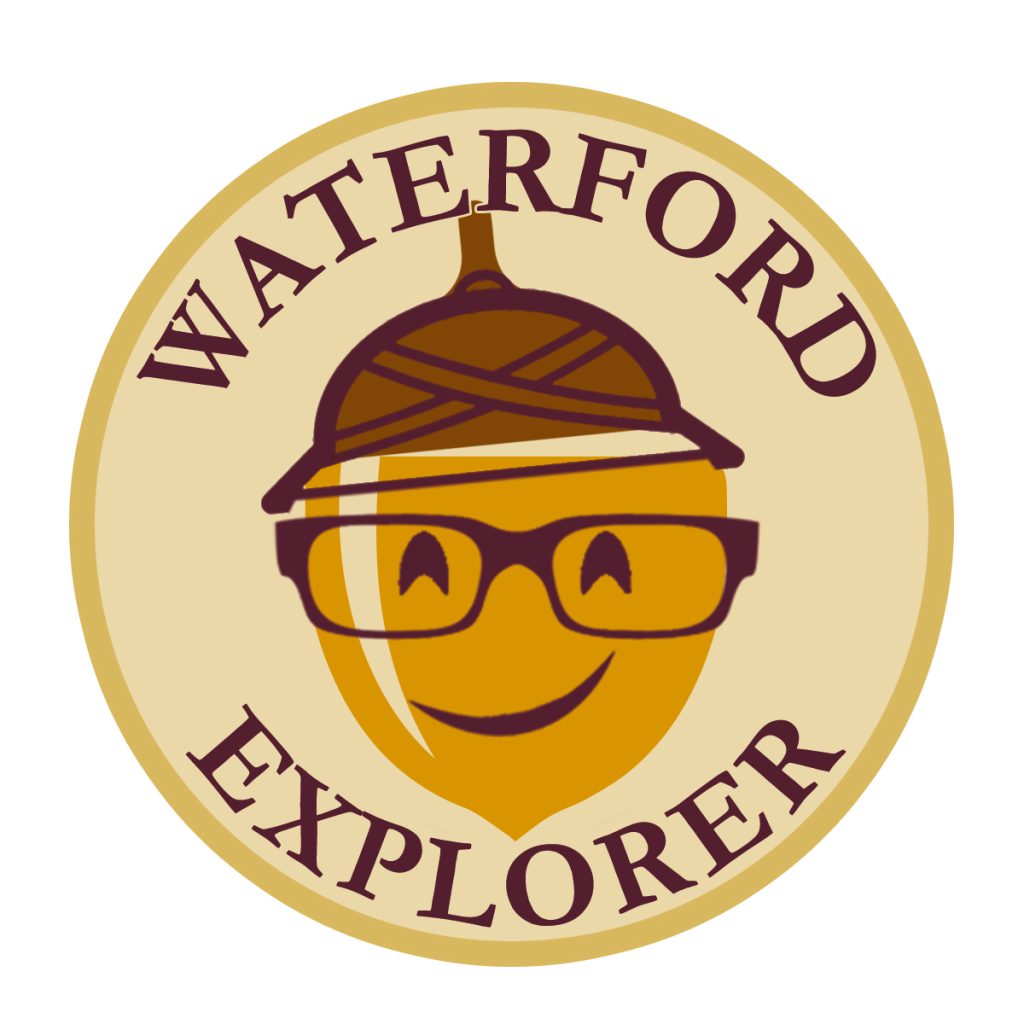 Here are some of the Children's Activities this year… a full day's play and more! Check out the interactive schedule here.
Complete the "Waterford Passport"
18th century Illusionist
Organ Grinder
Old World Clowns
Explore Early American tools
Interview a Civil War Reenactor
Play in the Jug Band
Dance to the Music!
Explore the Arts with Artisans
Cool Stories from a Cemetery
Dance Demonstrations
Learn Silly Songs with a Troubadour
Take a Nature Hike on the Phillips Farm
Meet a Percheron
Learn how to Carve a Decoy
Play "King of the Mountain"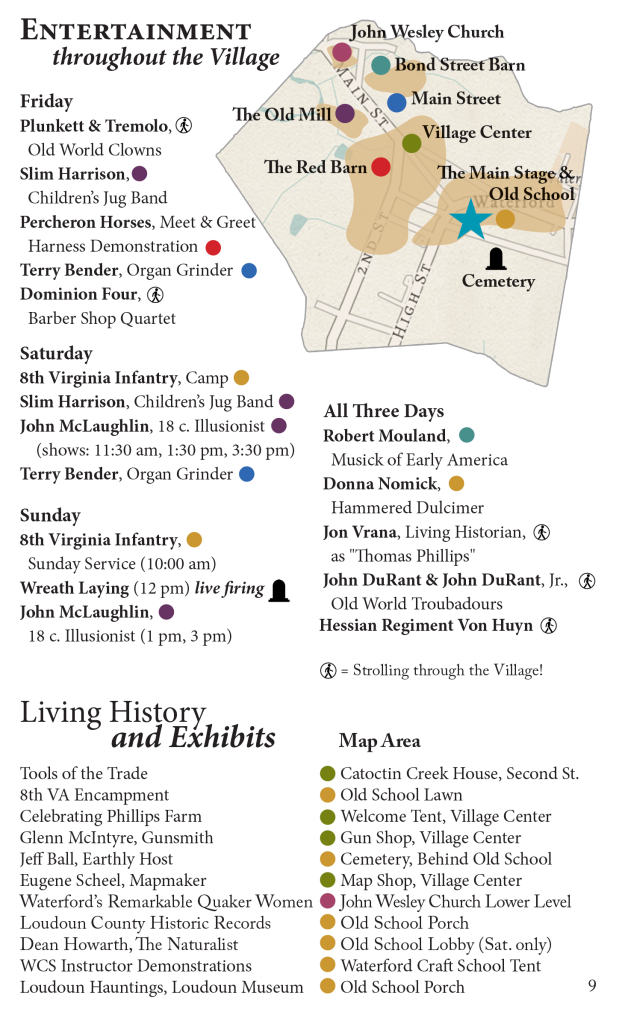 Visit with over 50 demonstrating artisans, who will share how they do what they do. Look for the "hand" image in the artisan listing in the Fair booklet.
Friday

Plunkett & Tremolo, Old World Clowns

Slim Harrison, Children's Jug Band

Percheron Horses, Meet & GreetHarness Demonstration

Terry Bender, Organ Grinder
Dominion Four, Barber Shop Quartet

Saturday

8th Virginia Infantry, Camp
Slim Harrison, Children's Jug Band
John McLaughlin, 18 c. Illusionist
(shows: 11:30 am, 1:30 pm, 3:30 pm)
Terry Bender, Organ Grinder

Sunday

8th Virginia Infantry, Sunday Service (10:00 am)

Wreath Laying (12 pm) live firing
John McLaughlin, 18 c. Illusionist (1 – 3 pm)

All Three Days

Robert Mouland, Musick of Early America

Donna Nomick, Hammered Dulcimer

Jon Vrana, Living Historian, as "Thomas Phillips"

John DuRant & John DuRant, Jr., Old World Troubadours

Hessian Regiment Von Huyn
Living History and Exhibits
Tools of the Trade Catoctin Creek House, Second St.
8th VA Encampment Old School Lawn
Celebrating Phillips Farm Welcome Tent, Village Center
Glenn McIntyre, Gunsmith Gun Shop, Village Center
Jeff Ball, Earthly Host Cemetery, Behind Old School
Eugene Scheel, Mapmaker Map Shop, Village Center
Waterford's Remarkable Quaker Women John Wesley Church Lower Level
Loudoun County Historic Records Old School Porch
Dean Howarth, The Naturalist Old School Lobby (Sat. only)
WCS Instructor Demonstrations Waterford Craft School Tent
Loudoun Hauntings, Loudoun Museum Old School Porch