Entertainment Schedule
Scroll down for the full three-day schedule!
Tickets
Tickets range from $12 – $45; kids (12 and under) are FREE. Scroll down for all ticket offerings.
Properly worn MASKS (covering nose and mouth):
are encouraged for all, over 2 yrs. old, regardless of vaccination status both inside and outside when unable to maintain 6' of physical distancing
are required inside all buildings for those who are unvaccinated & over 2 yrs. old
Forgot your mask? Disposable masks will be available at the following locations:
Old School (area 5)
Old Mill Shop (area 3)
Information Booth (area 4)
The Foundation is closely following the recommendations of the CDC and is following the Virginia COVID-19 Level of Community Transmission website to track Loudoun County transmission rate data. The above listed guidelines may change at any time. Changes will be posted to the Fair website, on social media and sent via email to ticket holders, vendors, and volunteers.
GETTING THE MOST OUT OF YOUR
VISIT
Preview the 2021 Waterford Fair map.
Access the Fair via TWO parking areas: Phillips Farm and Water Street Meadow.
~ From the West: access Phillips Farm from Rte. 9 on Old Wheatland Rd. at Milltown Rd. Enter the Old Mill address into your GPS to get the parking area: 40105 Main Street, Waterford.
~ From the North: access Phillips Farm from Lovettsville via Milltown Rd. Enter the Old Mill address into your GPS to get the parking area: 40105 Main Street, Waterford.
~ From the East: access Water Street Meadow from Rte. 7 to Rte. 9 to Clarkes Gap Rd. Follow traffic flaggers upon entering the village. Enter the Waterford Elementary School address into your GPS to get to the parking area: 15513 Loyalty Rd., Waterford.
Get out the latest news from Waterford!
Receive our email newsletter by signing up below:
THIS YEAR AT THE WATERFORD FAIR
Featured Guests
LIVING HISTORIAN
Eugene Scheel
Confessions of a Mapmaker in the Field
Spend an engaging 1/2 hour with cartographer Eugene Sheel, who shares stories from his time in the field preparing historical maps.
BIO
Mr. Scheel has been drawing detailed historical maps since 1972. His recent maps include American Indian, Civil War, Potomac River, and new editions of the mammoth Loudoun, Fauquier, and Culpeper. He is the author of 9 books on Virginia History, and provider of over 50 historical maps covering Virginia, other states and foreign nations. Autographed originals available for purchase in Area 4 (Second St).
Old School — Area 5. Add this talk to your ticket purchase!
Gunsmith
Dr. Glenn McIntyre
TALK: Gunsmithing in the Northern Neck of Virginia During the 18th Century
During this fascinating 1/2 hour talk, gunsmith Dr. Glenn McIntyre reveals the complexity of the Northern Neck Royal Land Grant and the decades-long legal fight over its validity. He will also discuss the creation of the American Long Rifle by immigrant settlers as they moved into the backcountry, and the Militia Laws enacted by all colonies.
Stop by the Old Forge on 2nd Street and talk early American gunsmithing with Glenn McIntyre and and Mike Seidelman.
Old School — Area 5. Add this talk to your ticket purchase!
Master Mason
Allen Cochran
Demonstration & Talk: Lime Mortar in Historic Preservation
Are you caring for an old home or simply an historic architecture enthusiast? In this 1/2 hour informative workshop, participants will learn, see, and feel the difference between lime mortar and portland cement, and leave appreciating the benefits of lime mortar in historic preservation, restoration, and period-inspired new masonry construction.
BIO
Cochran's Stone Masonry, owned by instructor Allen Cochran, specializes in historic preservation, restoration, and the creation of period-inspired new structures. For over 25 years they have incorporated vernacular materials and methods to ensure the correct restoration of structures, and new buildings blend with the surrounding architecture and landscape.
Since its founding, Cochran's Stone Masonry has been involved in the preservation of some of America's most treasured buildings. These include James Madison's Montpelier, Stratford Hall, and the Tomb of the Unknown Soldier. At the same time, they have worked on countless private structures.
Old School — Area 5. Add this demonstration and talk to your ticket purchase!
Master Restorer
Pamela Foster
Hands-On Workshop: Woven Bird House
Make a shelter for your feathered friends in this 2-hour, hands-on workshop led by instructor Pamela Foster. Using 1/2″ and 1/4″ flat reed & your knee, you will weave a natural bird house in no time that is good for indoor and outdoor use. No experience necessary. Space is limited so sign up soon to ensure your seat!  Fee includes tuition and materials.
Bio
Ms. Foster has been weaving for over 40 years. She specializes in wicker restoration, but weaves all types of chair seats: splint, cane, rush, bamboo, rattan, willow, and grasses. She has woven seats for the Colonial Williamsburg Foundation, and restored a wicker sled for the Loudoun Museum. She has also been reproducing Gustav Stickley wicker lampshades for over 25 years, which are sold nation-wide.
She will be returning to the Waterford Craft School to teach splint seat and hand woven cane classes in 2022.
Old School — Area 5. Add this workshop to your ticket purchase!
MASTER ARTISANS
Exceptional creations
Artisans who demonstrate at the Waterford Fair are juried by professionals in the field. Their work must be made with traditional methods and display the highest quality of their craft.
Many artisans return to the Waterford Fair year after year and every year there are new artisans. Several Waterford Fair artisans also teach their craft at the Waterford Craft School.
Waterford voted in the Top Ten of America's Favorite Towns for Craft Lovers!
American Craft Week 2018
WATERFORD HISTORY
THE OLD MILL
The Old Mill is an icon of Waterford and has been utilized by the Waterford Fair since it started in 1946. It is a fitting home for the traditional arts and crafts sold there every year. This year is no exception!
SUPPORT ARTISANS
BUY MADE-BY-HAND
Thank you for supporting artisans who are keeping traditional made-by-hand arts and trades alive at the Waterford Fair. Not only do you help sustain artisans and natural food-producers by purchasing their products, you help them pass the torch to future generations by learning about what they do, watching their demonstrations, and taking classes from those who teach.
EXPLORE WATERFORD'S
EARLY-AMERICAN HISTORY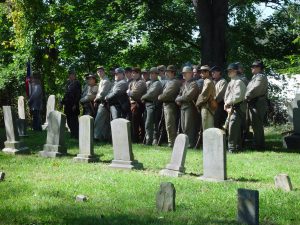 Living history is always part of the Waterford Fair. From interpreters and Civil War re-enactors to period-correct entertainers, you can experience history in an up-close and personal way.
what people

love

about the Waterford Fair
"I love the arts and crafts and my significant other loves the craft beer. Bonus, its a beautiful place!"

C FROM ASHBURN, VA
"This is how we get to see a little bit of America."
M FROM SPRINGFIELD, VA
"We were told by a friend if we were ever on the East Coast the fair is a must and we agree!"
D & B FROM SANTA ROSA, CA
Shepherd & Fiber Artisan Susan Withnell
Named Waterford Fair's 2020 Artisan of the Year
The Waterford Foundation is pleased to recognize Susan Withnell as the 2020 Demonstrating Artisan of the Year!  Susan has been a juried, demonstrating artisan at the Waterford Fair for the past 12 years, receiving the Waterford Landmark Artisan designation in 2017. She has been hand spinning and weaving for over 20 years, and her hands are involved in the entire process, from raising the farm animals to creating wares for her business, Ewes-Ful Fiber Arts.  She raises high percentage rare breed Wensleydale sheep (known for their excellent spinning fleeces), alpaca, and angora rabbits, using these fibers in the handspun and hand-dyed yarns and handwoven accessories she sells at the Fair.
Susan exemplifies the Foundation's education mission. She always has a smile on her face, sharing her passion for her craft and farm with Fairgoers. When the pandemic prevented us from gathering in person in 2020, she created a series of informative videos for the Virtual 76th Waterford Fair on sheep dogs, weaving, and spinning*.  She teaches classes on hand spinning on drop spindles and spinning wheels for the Waterford Craft School, and will be leading week-long, half-day Fiber Summer Camps for 8 to 11- and 12 to 15-year-olds in 2022.
Help us congratulate her when you visit her booth on the Old School grounds (Area 5) and meet her angora rabbit while you're there!
Meet the 2021 Waterford Fair Artisans
We are excited to welcome these talented heritage and contemporary artisans to the Fair!
Artisans went through the jury process and have been accepted in the following mediums:
Basketry, Clay, Fiber/Textiles, Heritage Foodways, Furniture, Glass, Jewelry, Metal, Mixed Media, Paper, and Wood.
Share Your Waterford Fair Memories via StoryCorps!
Help us save and share these stories by joining our StoryCorps Community "Voices of Waterford, Virginia". Record your interview(s). They will be preserved at the American Folklife Center at the Library of Congress. You will need a free StoryCorps account to join the community and/or record interviews. You can also download the StoryCorps APP to make it really easy!
MORE ABOUT THE PROGRAMS OF
The Waterford Foundation
LEARN MORE ABOUT THE
Waterford Foundation
The mission of the Waterford Foundation is to preserve the historic buildings and open spaces of the National Historic Landmark of Waterford, Virginia and through education to increase the public's knowledge of life and work in an early American rural community.
The Waterford Foundation reserves the right to use any photograph/video taken during our events for 
our use including online and in print. By entering the event premises, you consent to being filmed and/or photographed for promotional purposes.  Any person desiring not to have their photo/video taken or distributed must contact

[email protected]

org in writing of his/her intentions before the event.