Arts | Music | Entertainment | Local Foods & Libations | Historic Homes Tours
Fine Art | Photography | Children's Activities
Join us for the 2018 Waterford Fair!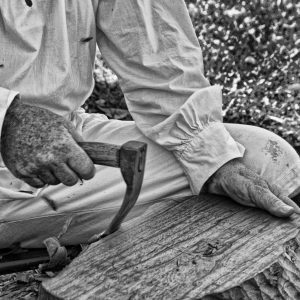 CALL FOR DEMONSTRATING ARTISTS
The Call for Demonstrating Artists for the 2018 Waterford Fair is open!
Applications will be taken through ZAPP, a free service for artists. Click the button below to start the Zapplication.
Download the prospectus which can be also used for mail-in registration. Please note the deadline dates for submission and early-bird registration.
Details for Art Mart, Fine Art & Photography will be posted in the Spring.
Start Zapplication
Download Prospectus
About the Fair
The Waterford Fair is Virginia's Premier Arts and Homes Tour festival. Started 74 years ago to raise funds to help preserve the National Landmark village of Waterford, Virginia, the Waterford Fair continues today to support this national treasure as well as provide a forum for master artisans, artists, local crafters and food producers. In addition, the Waterford Fair allows visitors to tour historic homes, walk the village and learn about the history and special significance of Waterford.
Join us in 2018 for the Waterford Fair!
Meet the 2018 Waterford Fair Jurors
Demonstrating artists go through a jurying process that assesses the quality and authenticity of their work.
We thank the following professionals for assisting the 2018 Waterford Fair.
Museum of the Shenandoah Valley
Cory is the Director of Exhibitions. Since he began his career with the MSV in 2004, Cory has focused most of his efforts toward fostering the Museum's role as regional center for arts and culture. Through the years, he has logged thousands of miles traveling the Valley and beyond to bring stories and treasures from the Valley's artisans and people to the MSV galleries.  
Peters Valley School of Craft
Kristin is the Executive Director of Peters Valley School of Craft, Adjunct Faculty at Hood College and specializes in wood fired ceramics. She maintains a studio with an Anagama hybrid kiln in Pennsylvania and wrote "The Potter's Studio Handbook: A Guide to Hand Built and Wheel-Thrown Ceramics" Quarry 2007. 
Winterthur Museum
Linda is the John L. & Marjorie P. McGraw Director of Collections and Senior Curator of Textiles at Winterthur Museum and teaches in the Winterthur Program in Early American Culture and the Winterthur/University of Delaware Program in Art Conservation.
what people love about the Waterford Fair
I enjoyed it. Great ambience. Neat crafts and friendly artisans. Loved the house tours, particularly the history associated with each one.
We loved it and can't wait for next year, thank you!
I try to come every year, and bring new friends each time!

We like the historic homes and walking around town
Event tickets
Tickets Sales will begin in August 2018

Gallery
A few highlights from previous fairs…

Sponsors
these awesome organizations support preservation, education and conservation in Loudoun county.