Welcome! To the 2020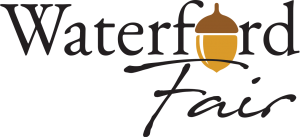 The Waterford Fair is coming to you unmasked and in the safety of your own home! Our online platform for the Fair will be on Eventeny.
Follow this link to purchase tickets & packages, and for more information about what you will find at this year's Waterford Fair – online: Virtual Fair.
THE FAIR AT HOME
Exceptional Cocktails
Kick back and enjoy this special Fall cocktail while you play online at the Fair. The Tanyard, which features two local libations: Apple Brandy from
Catoctin Creek
and Attitude Adjuster (hard cider) from
Fabbioli Cellars,
has the perfect blend of fall flavors to help us get into Fair spirit.
MASTER ARTISANS
Exceptional creations
Artisans who demonstrate at the Waterford Fair are juried by professionals in the field. Their work must be made with traditional methods and display the highest quality of their craft.
Many artisans return to the Waterford Fair year after year and every year there are new artisans. Several Waterford Fair artisans also teach their craft at the Waterford Craft School.
WATERFORD HISTORY
THE OLD MILL
The Old Mill is an icon of Waterford and has been utilized by the Waterford Fair since it started in 1946. It is a fitting home for the traditional arts and crafts sold there every year. This year is no exception! You can still shop the Old Mill shop online through the Virtual Fair on Eventeny!
SUPPORT ARTISANS
BUY MADE-BY-HAND
Thank you for supporting artisans who are keeping traditional made-by-hand arts and trades alive at the Waterford Fair. Not only do you help sustain artisans and natural food-producers by purchasing their products, you help them pass the torch to future generations by learning about what they do, watching their demonstrations, and taking classes from those who teach.
EXPLORE WATERFORD'S
AFRICAN-AMERICAN HISTORY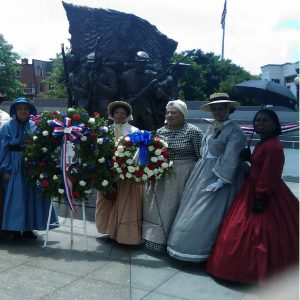 Living history is always part of the Waterford Fair. From African-American interpreters and Civil War re-enactors to period-correct entertainers, you can experience history in an up-close and personal way.
FREED's mission is to educate the public and to promote the accomplishments of the African American Civil War Soldiers and women who supported their fight for freedom. Celebrating its 20th anniversary, the African American Civil War Museum in Washington, D.C. features a rich collection of artifacts, documents, primary sources and technology to create a meaningful learning experience for families, students, Civil War enthusiasts and historians about the period from the American Civil War to Civil Rights and beyond.
what people

love

about the Waterford Fair
"I love the arts and crafts and my significant other loves the craft beer. Bonus, its a beautiful place!"

C FROM ASHBURN, VA
"This is how we get to see a little bit of America."
M FROM SPRINGFIELD, VA
"We were told by a friend if we were ever on the East Coast the fair is a must and we agree!"
D & B FROM SANTA ROSA, CA

MORE ABOUT THE PROGRAMS OF
The Waterford Foundation
LEARN MORE ABOUT THE
Waterford Foundation
The mission of the Waterford Foundation is to preserve the historic buildings and open spaces of the National Historic Landmark of Waterford, Virginia and through education to increase the public's knowledge of life and work in an early American rural community.
Get the Latest News Sign up for our e-newsletter.
The Waterford Foundation e-newsletter is published bi-monthly.
The Waterford Foundation reserves the right to use any photograph/video taken during our events for 
our use including online and in print. By entering the event premises, you consent to being filmed and/or photographed for promotional purposes.  Any person desiring not to have their photo/video taken or distributed must contact

[email protected]

org in writing of his/her intentions before the event.