Gourds by Suzanna, LLC.
Mixed Media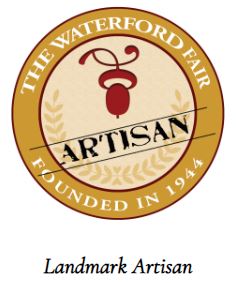 My love for gourd art stems from my horticultural interests coupled with my desire to produce a functional as well as decorative product. To briefly describe my work, I pencil a design onto a gourd surface which is used as a template to carve or wood burn the design. To carve, I use woodworking tools, called gouges. By varying the size of the gouge and the position and length of the cut I achieve different designs. On occasion I relief carve with a power carver. After carving I embellish with dyes, acrylics, metallic rubs or patinas. I also use pine needles, sliced walnuts, brass knobs.
I am originally from Lancaster, PA. After receiving my Ph.D. in Biology from Cornell University, Ithaca, NY, I moved to VA in 1988 to conduct research at the UVA, Charlottesville, VA and subsequently at a VA Tech Research Station in Winchester, VA. In 2004 I left research to start Gourds by Suzanna LLC . I am currently self-employed and work out of my home in Toms Brook, Virginia.