An "absurdly talented banjoist" –Bluegrass Today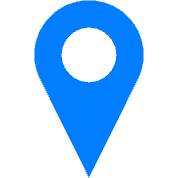 Main Stage (Schooley Mill Field) | 1pm – 3pm  Saturday, October 6
[embedyt] https://www.youtube.com/watch?v=ameqa0QMleA[/embedyt]
Gina Clowes' innovative and unique musicianship and songwriting is based in traditional music, yet makes a new musical statement. She is a nominee for the International Bluegrass Music Asociation (IBMA) Banjo player of the year.
Gina (perhaps better known under her birth name, Gina Furtado) was born and raised in Front Royal, Virginia, began touring up and down the east coast in her tween years with her siblings wining awards in fiddlers conventions, dominating banjo competitions for 20 years, and earning a strong reputation in the regional bluegrass scene, and a stamp from Bluegrass Today as "absurdly talented". She later played in a number of regional acts (Blue Light Special, New Girls Nite Out, On the Run, Bud's Collective) and has made her international touring exposure with Chris Jones and the Night Drivers soon after joining the group. She is sought after as a teacher privately and at camps across the country. Her new album, True Colors, which was released in September 2017, debuted on bluegrass Billboard Charts at #13, had a number one hit on Roots Music Report, has appeared on Bluegrass Today's Grassicana Charts, and has received sparkling reviews from critics. Gina and her tune "Saylor's Creek" was featured on the cover of Banjo Newsletter.
Gina will be joined by her sister Malia Furtado who is an amazing fiddle player.