Nature's Creations
Jewelry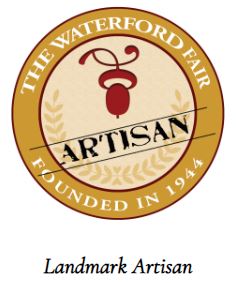 The Ray family has been participating in the Fair for more than 38 years, and are pleased to be joined by their son, Dennis, who continues the family's tradition of creating natural botanical wearable art through a unique copper electroforming technique.
Dennis says "My art has been my sole vocation and my passion. Every year, I travel around the world on a mission to collect samples from nature, historic trees, vineyard leaves, noteworthy plant cuttings and return to my studio where I capture them in copper. Often finished with lush patinas and accent paint, each piece I create is one of a kind just as in nature."
They have been honored to work on special projects with the White House, the Metropolitan Museum of Art, and the World Wildlife Fund. Their work is also featured in Madeleine Albright's book Read My Pins.